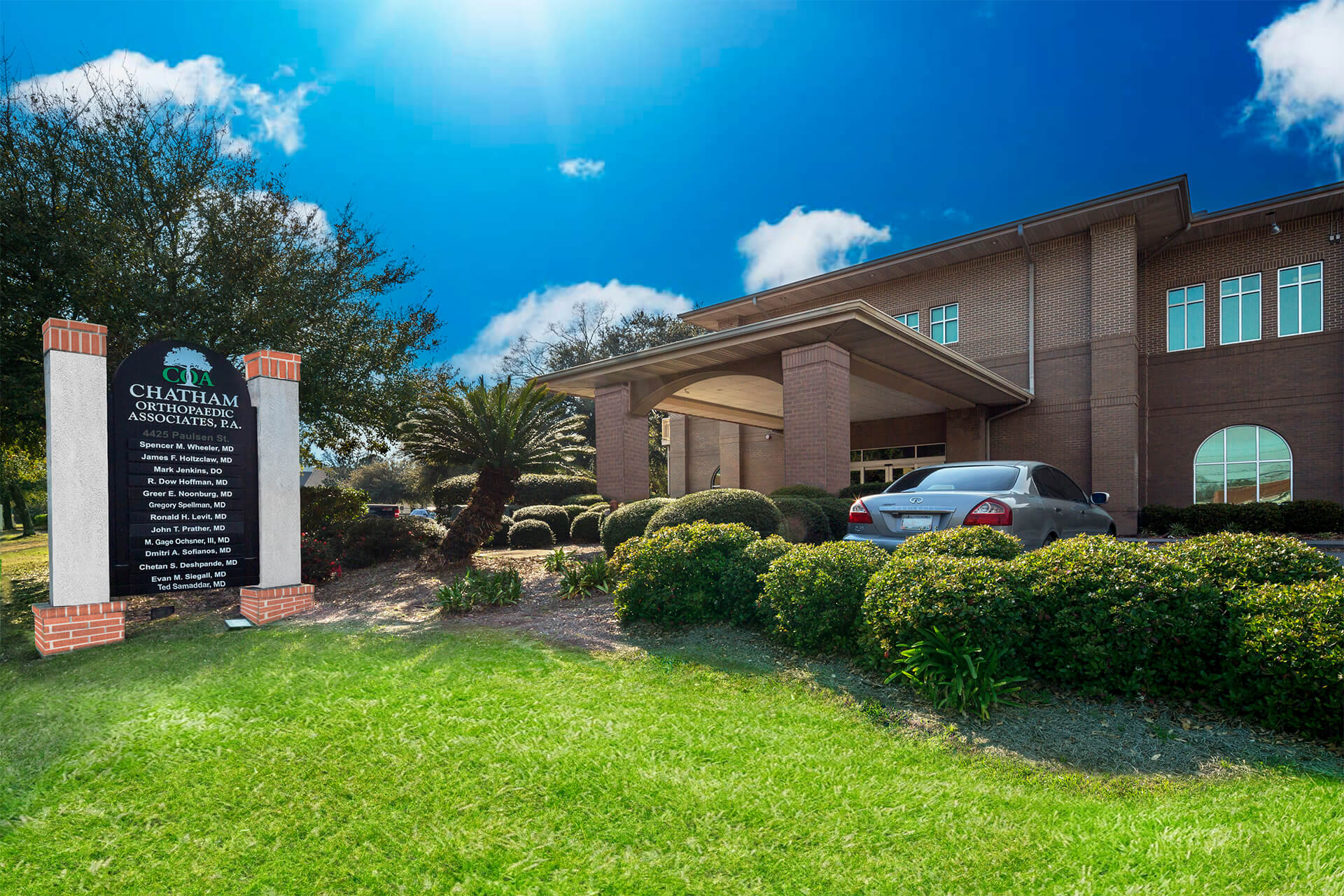 About
We're Chatham Orthopaedic Associates, the oldest Savannah orthopaedic practice. Established in the 1950s, we have grown to a practice of 13 physicians in Savannah, GA and surrounding areas of Richmond Hill, Pooler, Effingham County, and Claxton. Our team also includes highly skilled physician assistants, nurse practitioners, orthopaedic technicians, imaging professionals and physical, occupational, and certified hand therapists.
Our team of doctors utilizes the most advanced surgical techniques and rehabilitative protocols to provide patients with the finest care available to fit each patient's unique needs, all while stressing the importance of communication and education between patient and physician.
The physicians at Chatham Orthopaedics are on staff at Candler Hospital, Memorial University Medical Center, and St. Joseph's Hospital. In addition, some physicians have staff privileges at Effingham Hospital.
Mission
Chatham Orthopaedic Associates will serve the needs of our patients and the community by providing patient-focused, evidence-based orthopaedic care and pain management.
Vision
Chatham Orthopaedic Associates will be the practice of choice for patients, payers, and referring physicians as we strive to deliver our promise of healthcare done right.
Values

Commitment to Patient Care Excellence
Service
Teamwork
Respect
Integrity
Fiscal Responsibility
Accountability
Notice of Non-Discrimination and Program Accessibility
In accordance with Section 504 of the Rehabilitation Act of 1973 and other applicable law, Chatham Orthopaedics Associates does not discriminate against any person because of disability. COA also does not discriminate against any person based on race, color, national origin, sex or age, consistent with applicable law.
COA affirms that its programs, services and activities are accessible to individuals with disabilities. The contact person/Section 504/ADA coordinator for COA is Nikki Kriegel, who may be reached at nkriegel@chathamortho.com or (912) 355-6615.