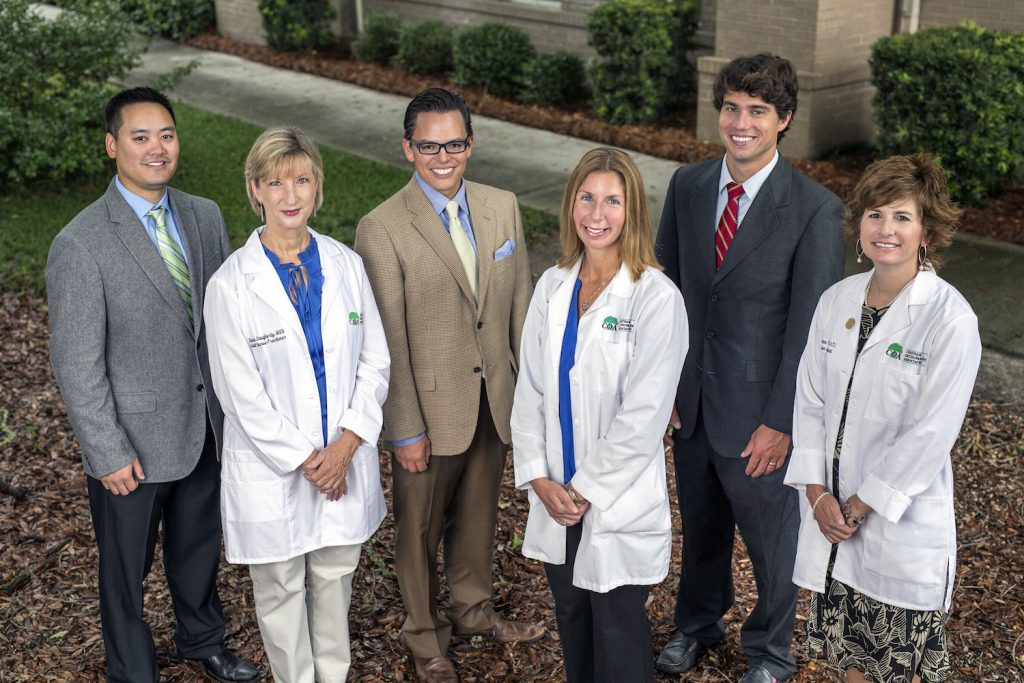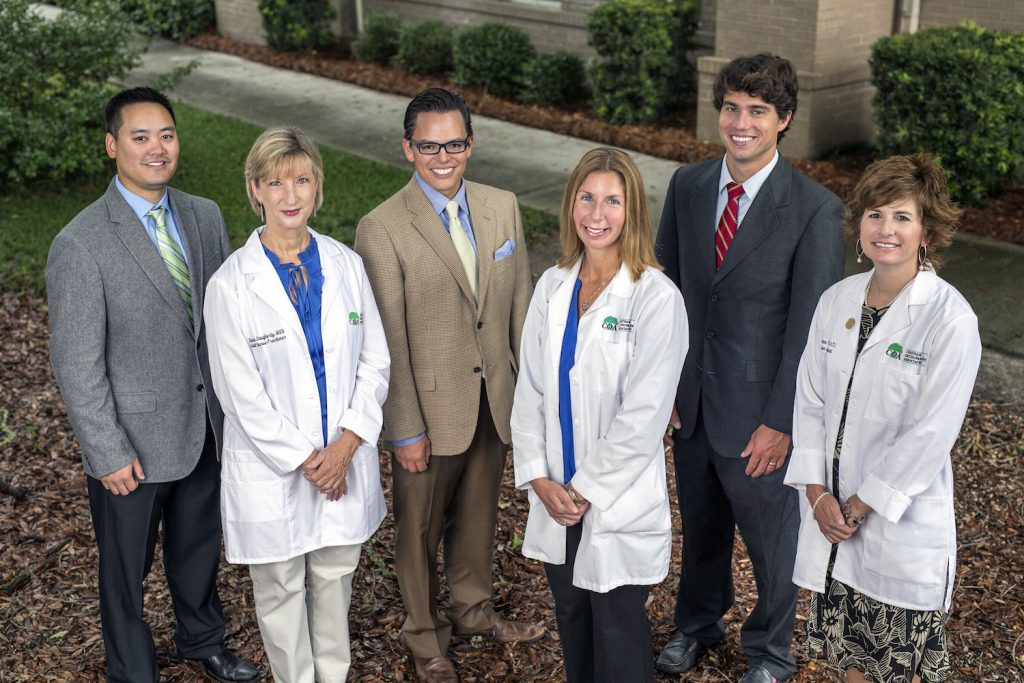 New spine division features team of physicians & mid-level providers treating spine, back & neck issues
A leader in regional orthopedic care for more than 60 years, Chatham Orthopaedic Associates is proud to announce The Spine Institute, featuring a team of leaders in the field of spine treatment and research, bringing an unmatched level of experience to Southeast Georgia.
The multidisciplinary team at The Spine Institute at Chatham Orthopaedic Associates provides solutions for the varied and complex clinical problems that are associated with the neck and back. Their surgeons and non-operative physicians work together with physical therapists, occupational therapists, radiologists, physician assistants, and nurse practitioners, taking a team approach to diagnose and treat back and spine issues.
"The concept of The Spine Institute is to utilize the best evidence, the latest cutting edge technology, and the most qualified providers to provide our patients with the best possible outcomes," said Dr. Raphael Roybal of The Spine Institute.
Joining the team at The Spine Institute are physicians Gerald Chai, D.O., specializing in the non-operative management of musculoskeletal disorders with a focus on minimally invasive interventions for disorders of the spine; Raphael R. Roybal, M.D., specializing in minimally invasive spine surgery; and D'Mitri Sofianos, M.D., specializing in the treatment of the ageing spine and motion preservation procedures in the cervical and lumbar spine.
In addition to this leading group of physicians are Susan Daugherty, APRN-BC; Malissa Nix, PA-C, ATC; Jody Stanton, PA-C; and Salathea Crawford, APRN-BC, who each bring unparalleled experience and personalized care to patients of The Spine Institute.
Together, this team of industry-leading experts researches, diagnoses, and develops customized treatment plans for a variety of back and spine issues, including herniated/ruptured discs, degenerative disc disease, lumbar radiculopathy, sciatica, cervical radiculopathy, spinal stenosis, myelopathy, spondylolisthesis, back pain, neck pain, and beyond.
"We are thrilled to announce the opening of The Spine Institute at Chatham Orthopaedic Associates. This collective effort provides Southeast Georgia with a comprehensive multi-disciplinary institution to better serve our patients," said Dr. Sofianos. "We will be able to accurately and efficiently diagnose and treat any spinal pathology and provide world-class care that is second to none. The future looks bright here at Chatham Orthopaedics."
The physicians and staff of The Spine Institute practice at the main location at 4425 Paulsen Street, Building A, as well as at Chatham Orthopaedic Associates' many satellite facilities. You may schedule an appointment weekdays from 8:00 a.m. – 5:00 p.m. For more information, click here.