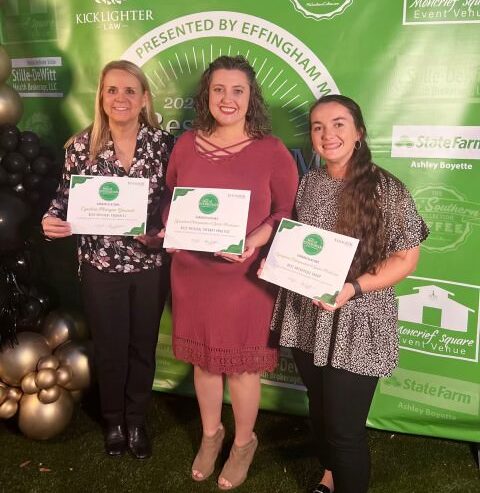 Chatham Orthopaedic Associates has been recognized in this year's Best of Effingham Awards, presented by Effingham Magazine! We are honored to have won in the following categories:
Best Orthopaedic Practice
Best Physical Therapy Practice
Best Physical Therapist: Cindi Bennett, PT, Cert. IASTM
Cindi Bennett, Amanda Soto, and Mackenzie Stewart (pictured left to right) from our Effingham location accepted these awards on behalf of our practice.
Thank you so much to everyone who voted for our team!