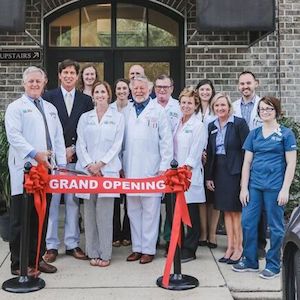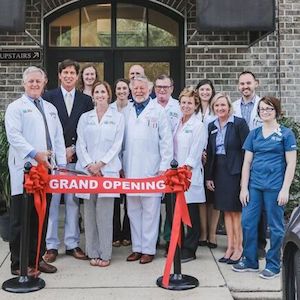 Last week, we celebrated the grand opening of our Richmond Hill office. Dr. Greer Noonburg received the honor of cutting the ribbon at the ceremony and after-hours business event, officially welcoming the new office into our network of convenient area locations.
Staffing our new Richmond Hill office are members of our highly-skilled team including 12 orthopaedic doctors alongside physician assistants, nurse practitioners, and physical and occupational therapists. This location also provides ExpressOrtho urgent care service for sudden injuries during evening and weekend hours.
All of us at Chatham Orthopaedics are proud to officially open the Richmond Hill office and to continue our work in this community to get people back in motion. The Richmond Hill office is located at 1203 Gandy Dancer inside the Station Exchange Clock Tower Building, and is open Monday through Friday, 8:30 a.m. to 5:00 p.m. Richmond Hill ExpressOrtho hours are Monday through Friday, 5:00 p.m. to 8:00 p.m., Saturday 10:00 a.m. to 5:00 p.m., and Sunday 1:00 p.m. to 5:00 p.m.