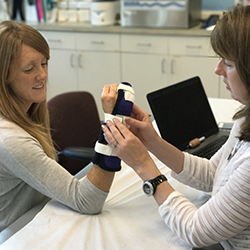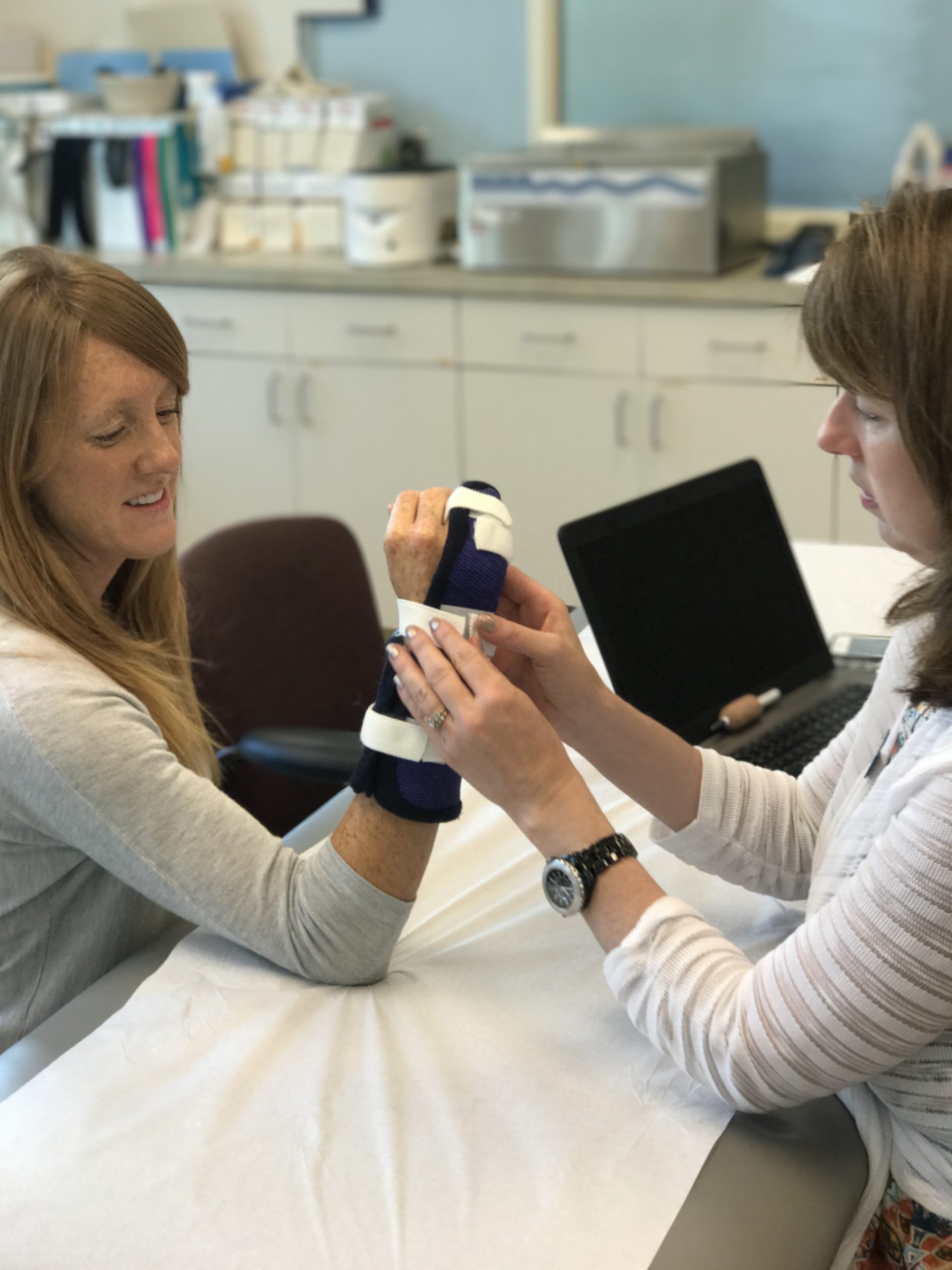 April is Occupational Therapy Month. The occupational therapy department treats the majority of patients recovering from upper extremity injuries and surgeries at Chatham Orthopaedics. We provide services in three locations including Savannah, Pooler and Richmond Hill. Occupational therapy focuses on assisting patients to meet their optimal function in life activities such as work and self-care tasks.
We are pleased to now offer water-resistant casting to our patients. Pictured is a patient receiving an orthosis which she can get wet while protecting her fractured hand. She is able to wear the orthosis, which is very sturdy like a cast, but she can get in the pool to swim without damaging the cast. Kids (of all ages) and parents alike love these orthotics, which can be used on most upper and lower extremity joints.
Let us help you reach your full potential after an injury or surgery today! Call 912-354-5100 for central scheduling and more information on how we can help you.