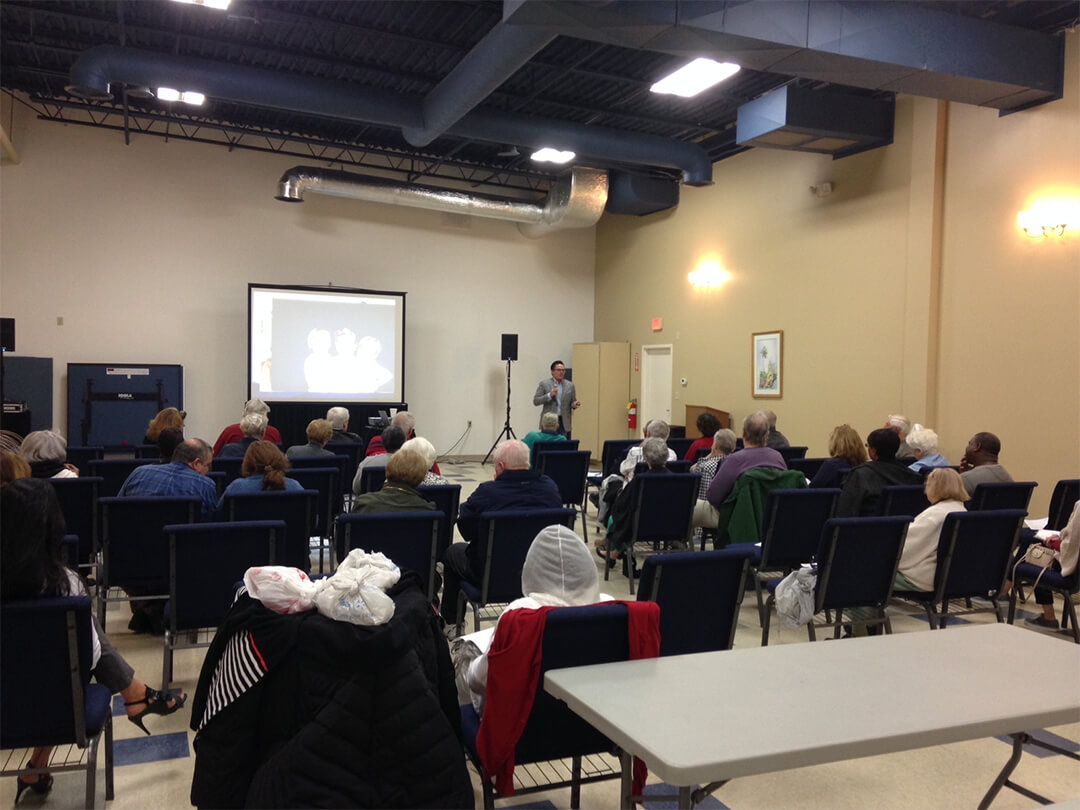 Last Wednesday, Dr. Raphael Roybal was the lead presenter at Memorial Health's community seminar, "Learn About Back Pain." During the seminar, Dr. Roybal spoke to more than 30 attendees on topics including treatment options for back pain and the latest advancements in minimally invasive spine surgery.
This Thursday, February 21, Dr. J.T. Prather will be presenting at Memorial Health's next seminar titled "Foot Pain Seminar" where he will teach attendees about foot pain and how to get back to a pain-free life with various treatment options.
Dr. Roybal's and Dr. Prather's presentations are a part of Memorial Health's Community Seminar Series. These seminars are free to attend for anyone who is interested in the topics and take place at Memorial Health's GenerationOne located at 1100 Eisenhower Drive. To register for an upcoming community seminar, please call (912) 712-7650.