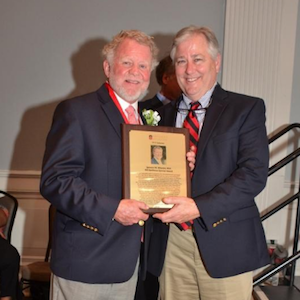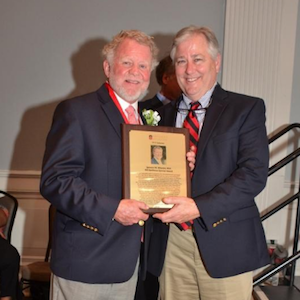 Dr. Spencer M. Wheeler was the recipient of this year's MA Spellman Special Award from the Greater Savannah Athletic Hall of Fame during Monday night's induction ceremony. Each year, this award is given to honor extraordinary people who fall outside the athlete category but deserve recognition for all that they do in the Savannah sports community.
Dr. Wheeler has been at the center of sports in Savannah for decades. He served as a team physician for both Armstrong State University and Savannah College of Art & Design. Dr. Wheeler also served on the board for Team Savannah Weightlifting, the Savannah Olympic Sports Council Executive Committee and the Savannah Sports Council.
We are proud to have so many medical professionals at Chatham Orthopaedics who are truly dedicated to their work and the people of Savannah, and we extend huge congratulations to Dr. Wheeler for this prestigious lifetime accomplishment.