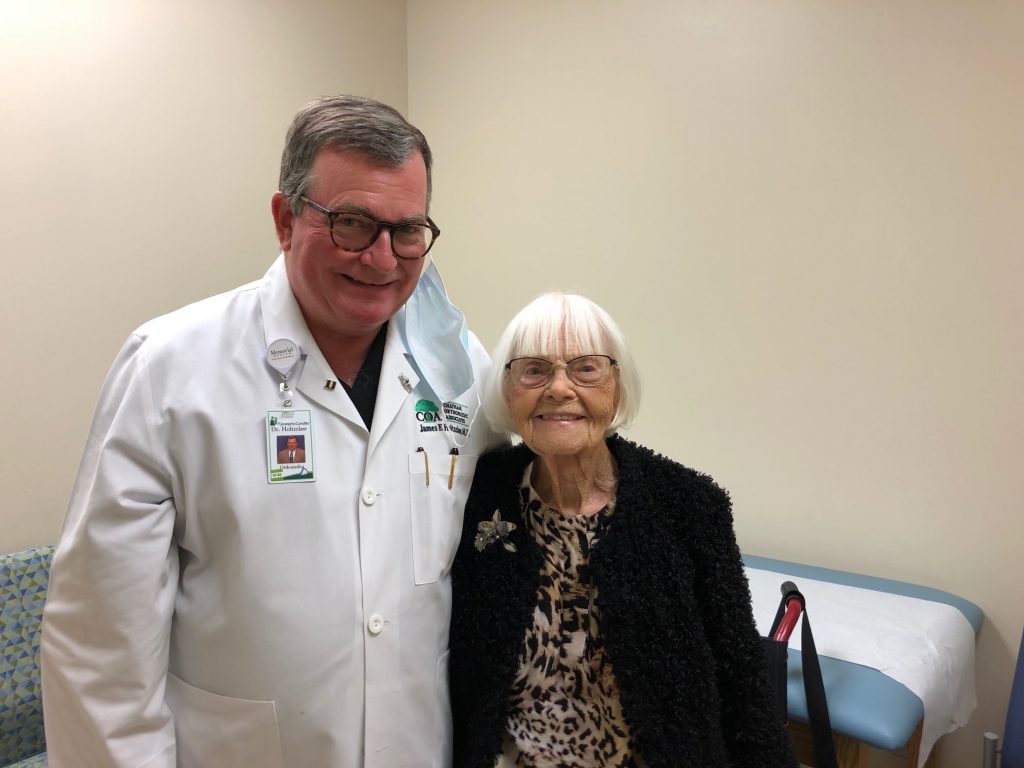 Dorothy
Wright is an amazing lady! She began seeing Dr. James Holtzclaw in late 2018 for right hip pain. She underwent conservative treatment initially, followed by hip injections that gave her pain relief but only for short periods of time. After an appointment with Dr. Holtzclaw to discuss her ongoing pain and options, the decision was made to schedule surgery because her pain was affecting her quality of life. You see, Mrs. Wright is 96 years old!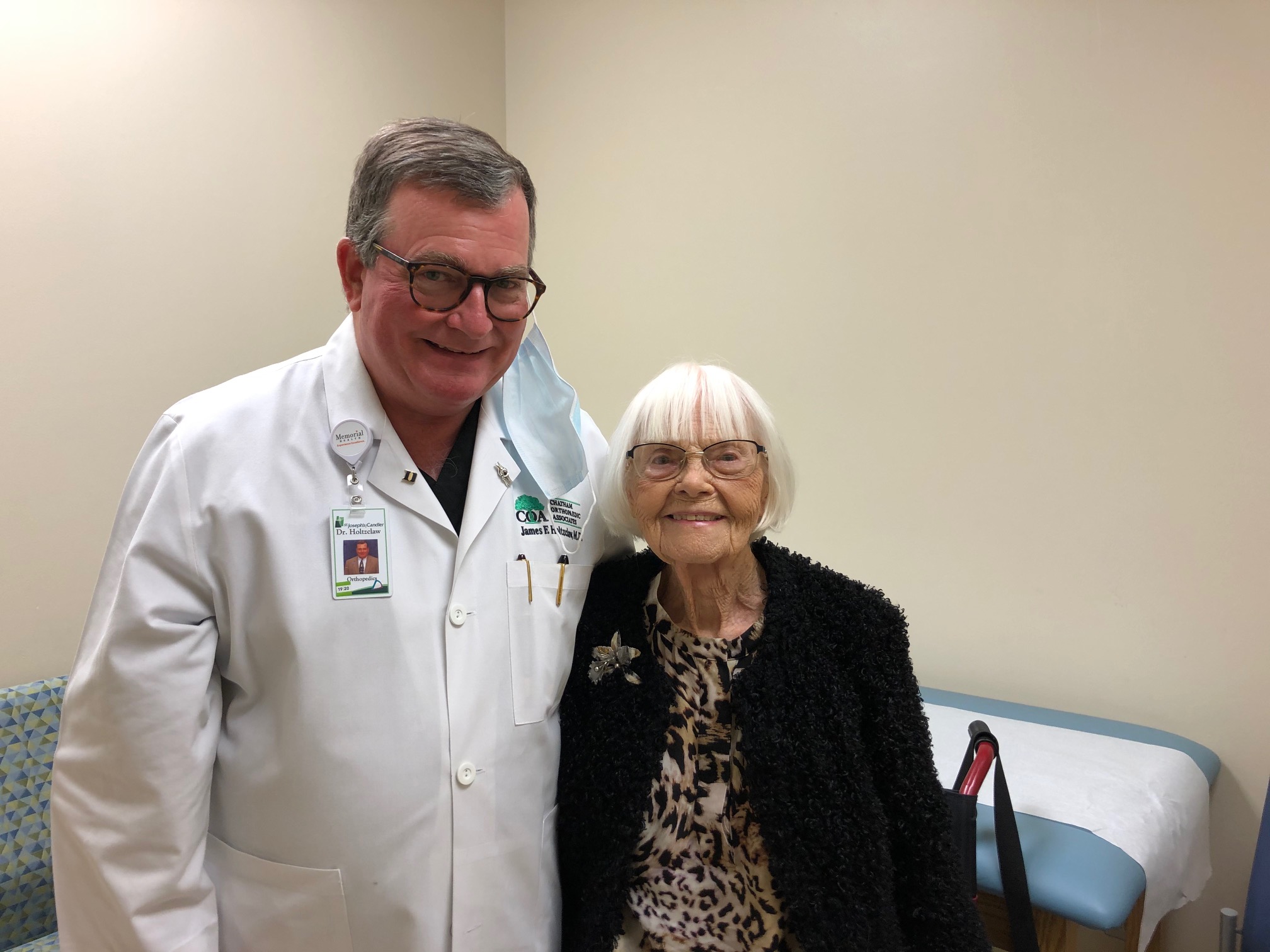 With the blessing of her primary care provider and family, Mrs. Wright underwent a right anterior total hip arthroplasty in November of this year for osteoarthritis of her right hip. The surgery went extremely well and on post-operative day one, she was discharged to the comforts of her home and family. She has been receiving physical therapy and continues to be followed carefully by Dr. Holtzclaw and his team of professionals.
Today, Mrs. Wright is now six weeks post-op and doing extremely well! She states, "my quality of life has greatly improved, and I am looking forward to getting back to the many activities I enjoy! I am so happy that I made the decision to have surgery!"
She thanks Dr. Holtzclaw for the care that he and his team have provided her and is so happy that she no longer has hip pain!
Thank you for allowing us the privilege of caring for you, Mrs. Wright!