It all comes down to living a better QUALITY of life! Our former patient; Virginia Williams, Ed. D., SLP; was so kind to share her surgery success story below.
"Many of my earliest memories were of visits to my grandparent's house, most of which were filled with the joy of summer picnics and family holiday dinners. Unfortunately, not all of those memories were so fond, such as when I recall laying in the kitchen floor crying because of leg pain. As I grew, I learned to "live with" the pain that I experienced. Taking over-the-counter medications and long, hot baths, worked to relieve the pains of the day throughout my early years, however aging was shown to be the enemy.
Moving into middle age proved to be quite a painful experience, with shooting pains in both my arms and legs. This was the stimulus that led me to Dr. Raphael Roybal. Just a couple of diagnostic assessments and Dr. Roybal was able to quickly determine that the space inside my spinal canal was naturally quite small. Dr. Roybal explained that with normal aging, the combination of disc degeneration and my naturally small spinal canal had led to compression on the spinal nerves. After a failed attempt to utilize steroid injections, Dr. Roybal explained, surgery was the only resource left for real pain relief. This was a scary time for me.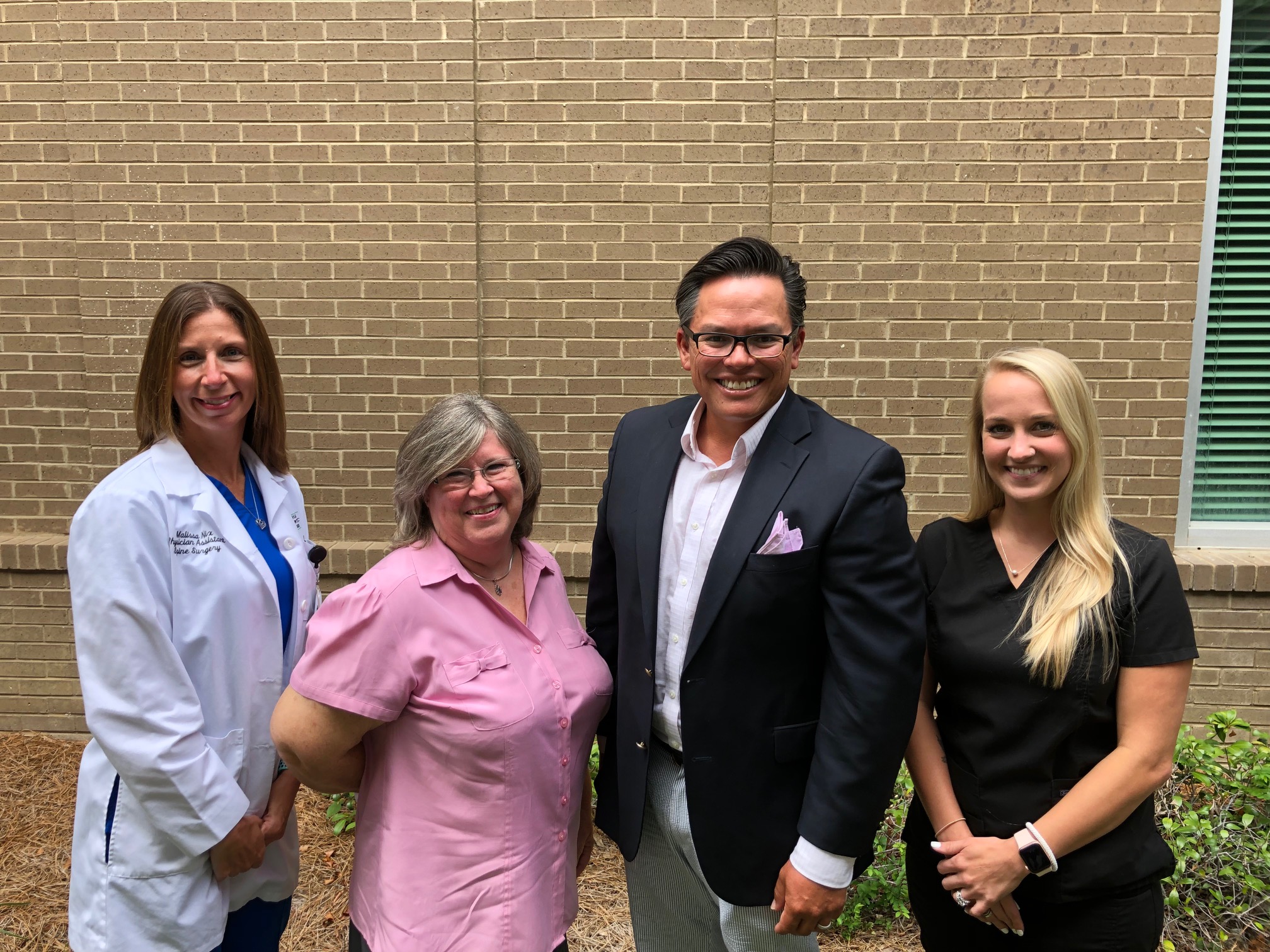 In spite of the anxiety I was feeling, my first experience with Dr. Roybal and his surgical staff was quite a positive one. The first surgery was to be a cervical spinal fusion. This surgery relieved the shooting pains in my arm and prevented me from dropping many objects that I tried to hold. For me, this was a true improvement in my quality of life, because having control of objects in my hands was extremely important to my job as an educator. Several years later, visits to Dr. Roybal revealed a need for an additional spinal fusion; this time, in the lumbar region. This was the surgery that was to provide relief from the leg pain that I recalled from a very young age.
Again, Dr. Roybal was the ultimate professional. He provided specific information about the surgery, the recovery, and answered all of the questions that I had about "what could go wrong" and what I should expect for a "quality" recovery. Never, was Dr. Roybal rushed or demeaning in his explanations, even when I knew that he had many patients to see during his day. He always took the time needed to ensure that I was comfortable with the procedure. I greatly appreciate his focus at a time when we are all multitasking.
Each time I have had surgery with Dr. Roybal, there has been a "team" that delivered the service and experience. Each time, the experience was positive. I can't say enough about the attention and care that I have received while in the care of Dr. Roybal's team, from the jokes that the surgical nurse told to relieve my stress, to the personal phone calls after surgery, and to the follow up care that Malissa Nix provided as Dr. Roybal's physician assistant. I greatly appreciate the effort of all the staff and would highly recommend them to others that may have a need for their great care. Thanks to their care, I am walking and standing without pain, in just a matter of a few weeks. They have given me a magnificent gift: quality of life."