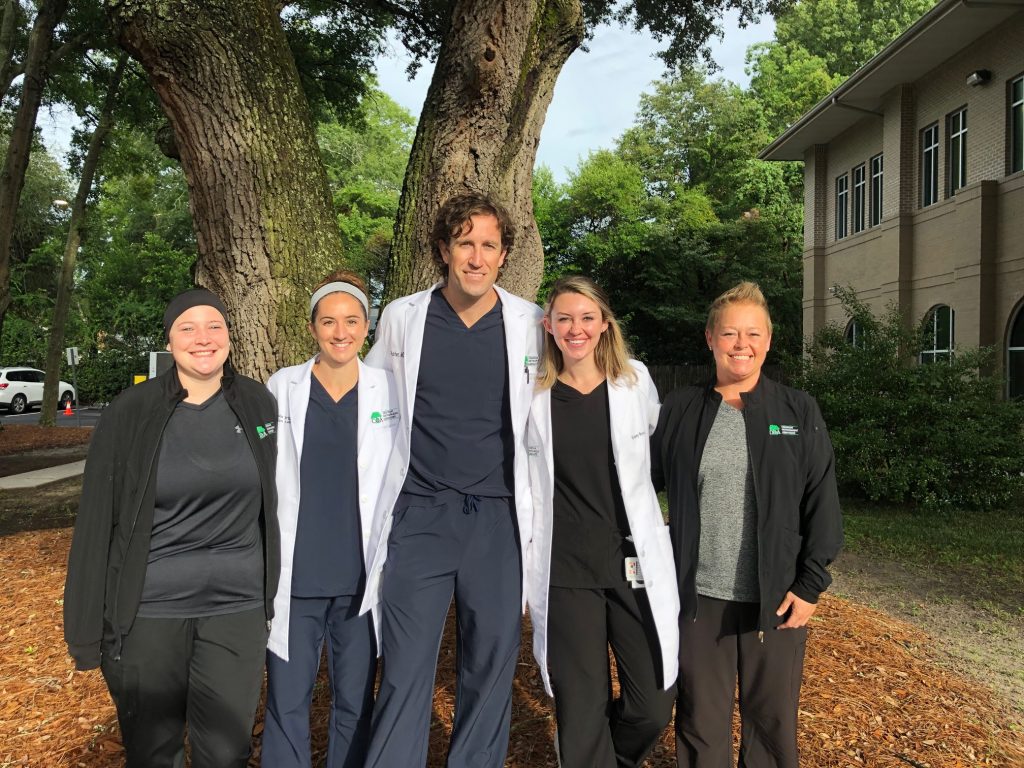 Get to know Dr. Prather's team! From left to right, we have Crystal Trogner, Medical Assistant; Leslie Briggs, PA-C; Dr. J. T. Prather; Kelsey Byrd, PA-C; and Marisa Barrentine, Medical Assistant.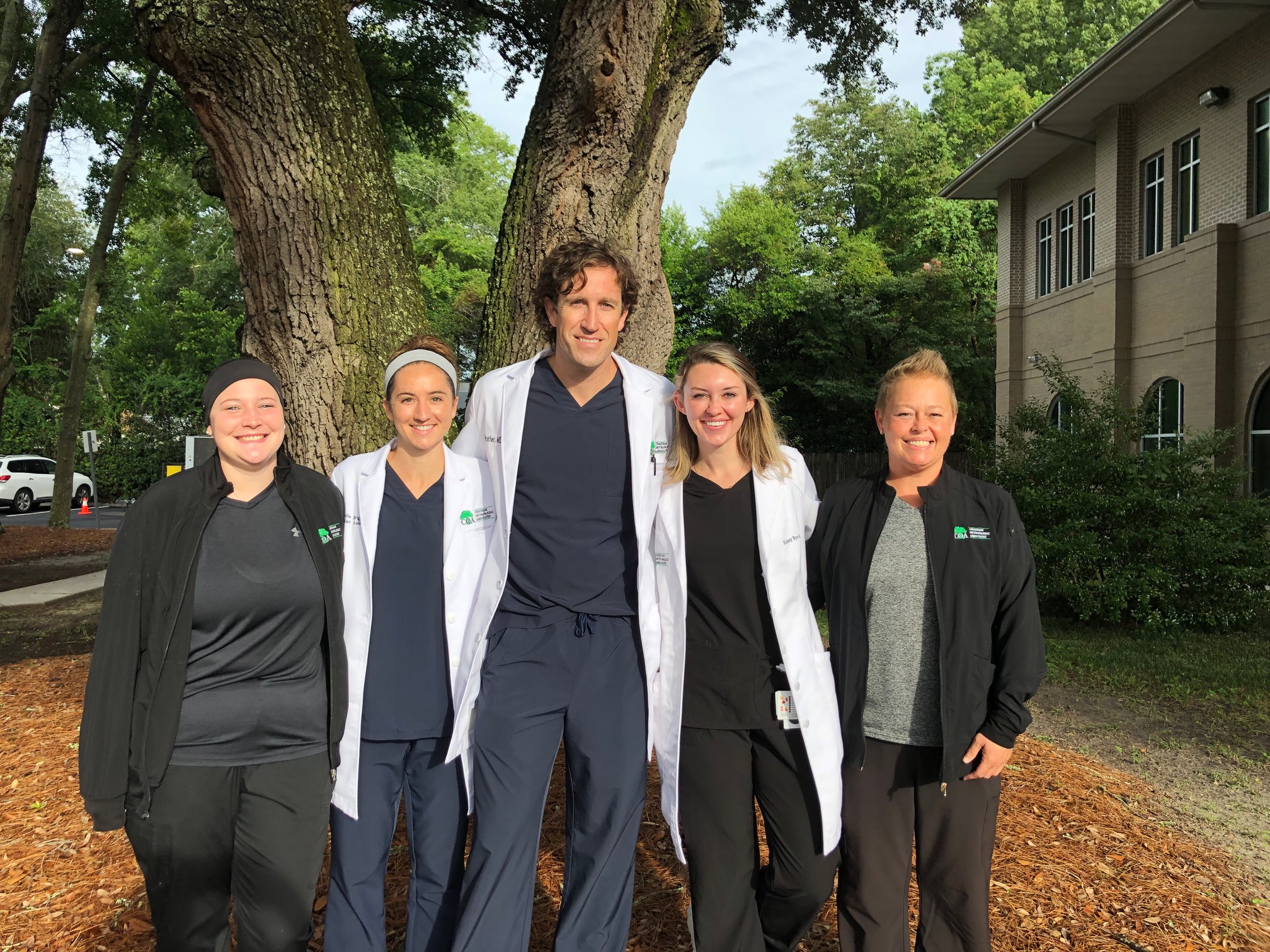 🎣 Crystal has a Sheltie named Loki, and when she's not at COA, she loves crafting, fishing, and spending time with family.
⚽️ Leslie is a former Division 1 soccer player for the University of Georgia. She still enjoys playing today, and most weekends she can be found out at the fields with her husband.
🦏 Dr. Prather recently placed 4th in the Rhino division at a recent mountain biking race.
🕵️‍♀️ Kelsey has a golden doodle named Winnie. When she's not at work, she enjoys listening to true crime podcasts!
⛺️ Marisa loves spontaneous camping adventures!