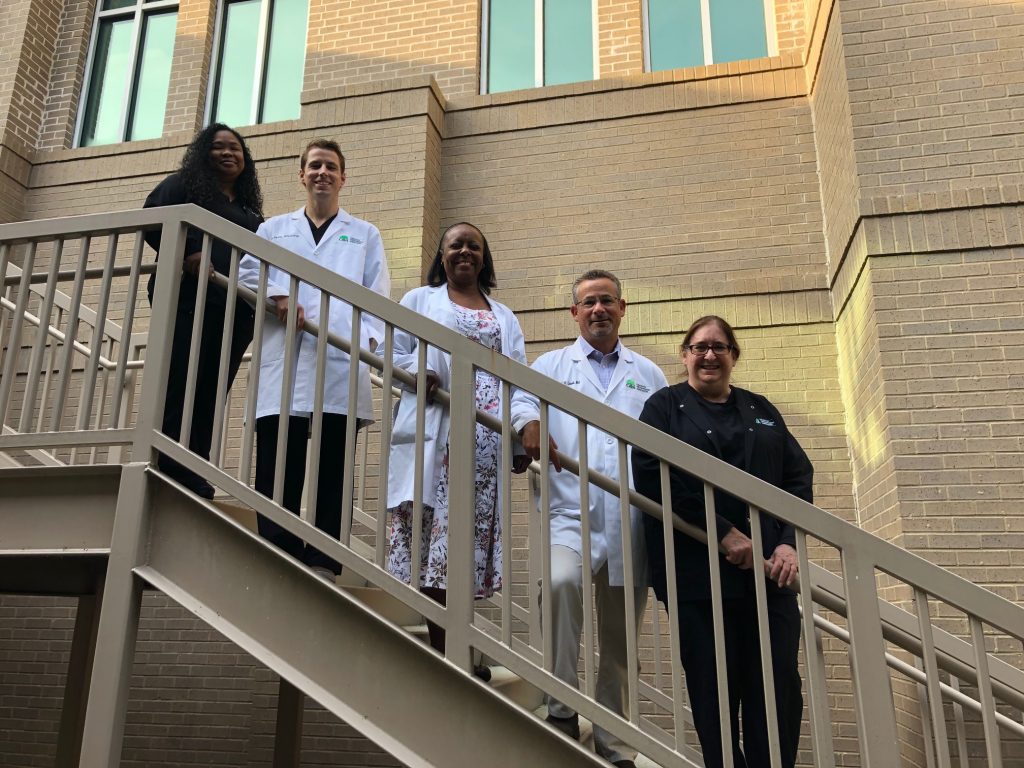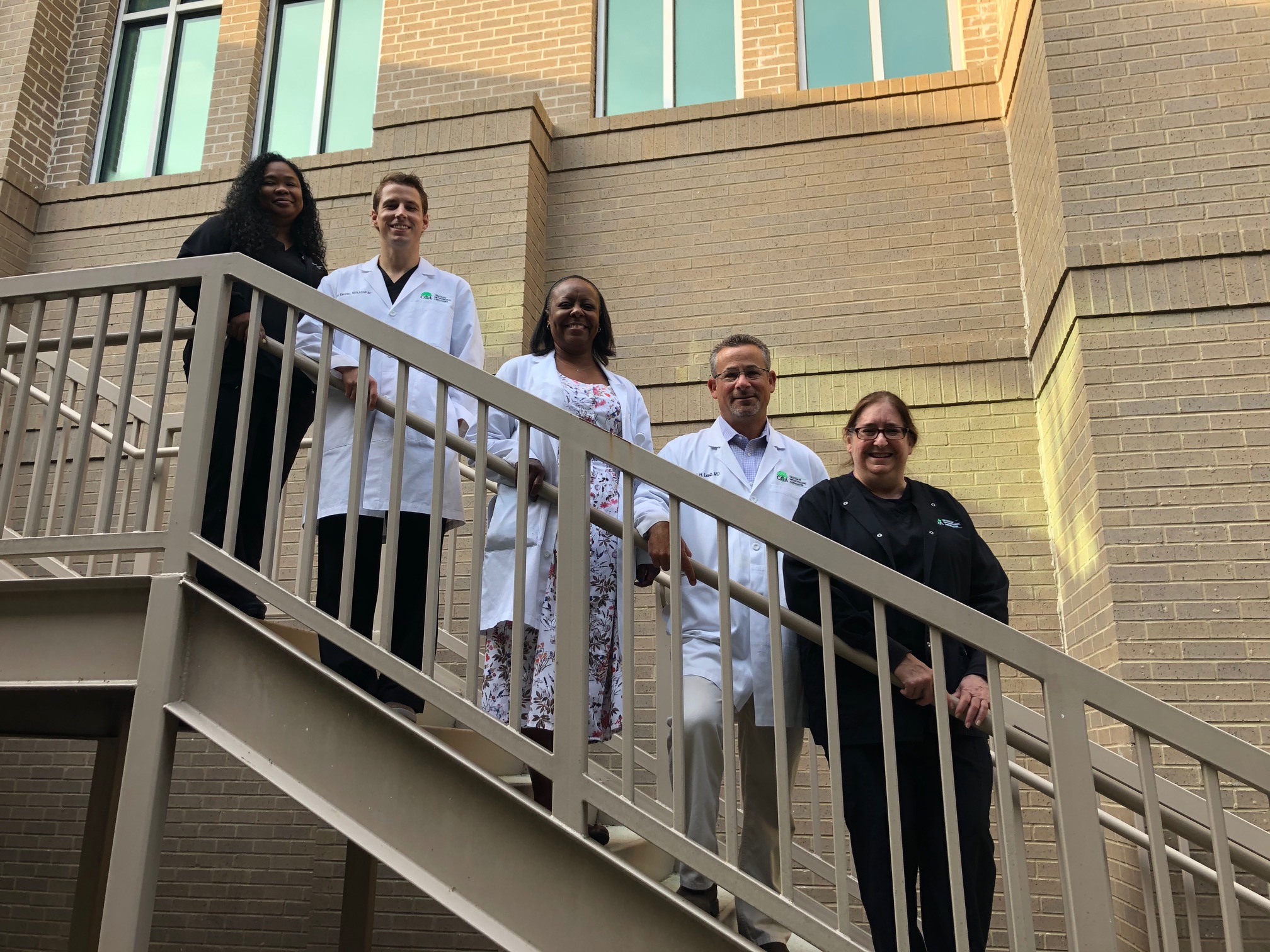 From the top of the stairs to the bottom of the stairs, we have Dwanjai Owens, Registered Medical Assistant; Alex Gardener, MSN, AGNP-BC; Sheila Fulcher, RN, MSN, APRN-BC; Dr. Ronald Levit; and Debbie Dawson, Certified Medical Assistant.
We asked each team member what they like to do in their spare time, and this is what they said:
"I enjoy reading true crime novels!" said Dwanjai Owens
"I always complain about being too busy, but the truth is, I'm not a fan of relaxing!" said Alex Gardner.
"I love traveling especially to other countries, spending time with my family, reading romance/mystery, and all things about ladybugs!" said Sheila Fulcher.
"Although I love my job, some days I'd rather be fishing!" said Dr. Ronald Levit
"I am an avid collector of all things GARFIELD!" said Debbie Dawson.