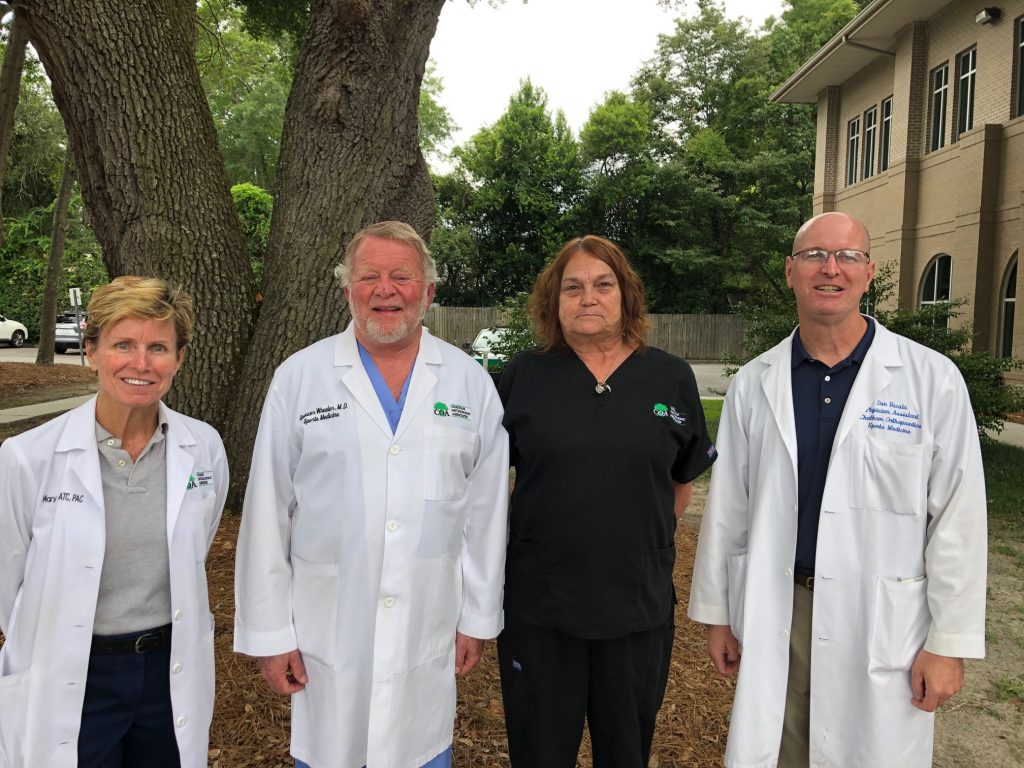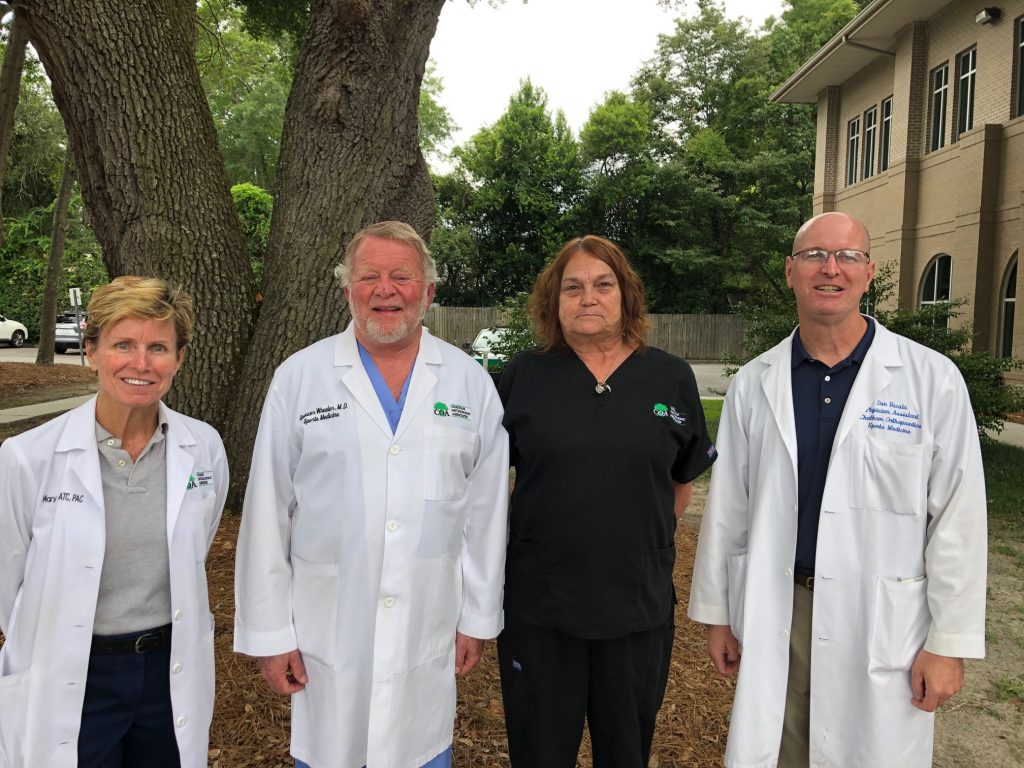 We've gathered a few fun facts about Dr. Wheeler's amazing team. From left to right, we have Mary Vacala, PA-C, ATC, MSPAS; Dr. Spencer Wheeler; Donnie Jernigan, RT/MA; and Dan Vacala, PA-C.
• Dr. Wheeler's fun fact is that he is a Floridian by birth but a Bulldog by the grace of God!
• Dan and Mary are actually brother and sister from a family of 11 children!
• Donnie has been at Chatham Orthopaedic Associates for 34 years! She enjoys bowling and spending time with her grandchildren.