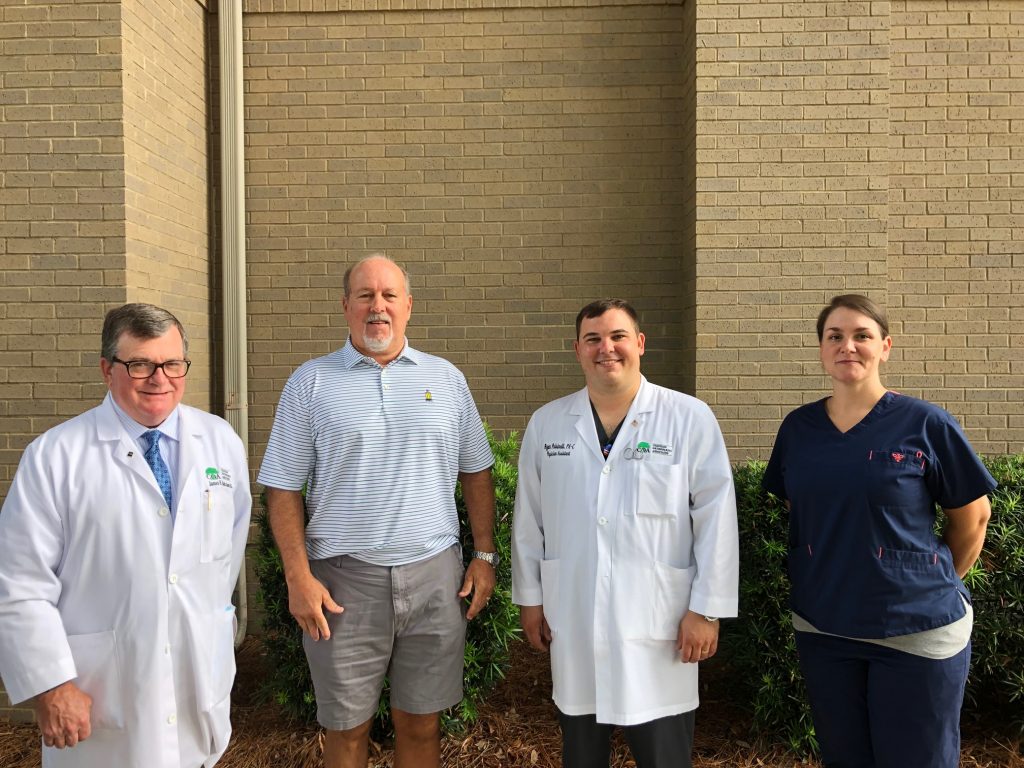 I have been officiating basketball for over 35 years. I am passionate about officiating and love the game of basketball, but this "hobby" has taken a toll on my body. This past season I began to have pain in my lower back and knees (or so I thought). As the season progressed, I started to have pain up and down my left side. I had not had any pain in my groin/hip area until December.
In January, I decided to make an appointment to see Dr. Holtzclaw. (He had previously diagnosed and treated my right hip surgically almost 11 years ago. The surgery in 2009, went well and I was officiating 8 months later.) Dr. Holtzclaw x-rayed my hip which revealed that the cartilage in my left hip was gone and I had bone on bone. I had worn out the other hip! Dr. Holtzclaw suggested that I have an injection to get me through the basketball season and we would see how long it would last. By mid-April, the injection was wearing off and the pain was back. With COVID-19 among us, I made it through mid-May before I had to come back to Dr. Holtzclaw. He walked in the room and said, "Let's fix the problem." He recommended an anterior approach, which is a less invasive procedure with a faster recovery.
On June 3rd, I underwent surgery in the Surgery Center. The day of surgery could not have gone any better. From start to finish, Dr. Holtzclaw and the Surgery Center staff were awesome. I arrived at 7 a.m., opened my eyes at 9:20 a.m., and when the numbness wore off, I used a walker to walk up and down some stairs and was released to go home at 3 p.m.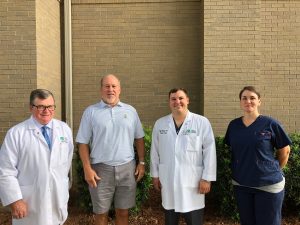 I started physical therapy two days later, put away the walker after one week, put down my cane after two more weeks, and after 3 weeks to the day, I no longer require any assistance with my brand new hip! I could not have made such a quick recovery without the assistance of the physical therapy team of Jason, Colleen, Andrew, and Madison working with me to get me back to normal.
I am so thankful for Dr. Holtzclaw and his team (Ryan Polsinelli, PA; Medical Assistant, Risa Socarras; Physical Therapist, Jason Hux; and the PT staff) for their expertise and patient care. You guys are first class and I am very blessed to have you working on me. I cannot wait to get back in the gym and continue to strengthen my muscles so I can play a little golf and officiate again!
Very appreciative,
Dewey Delettre