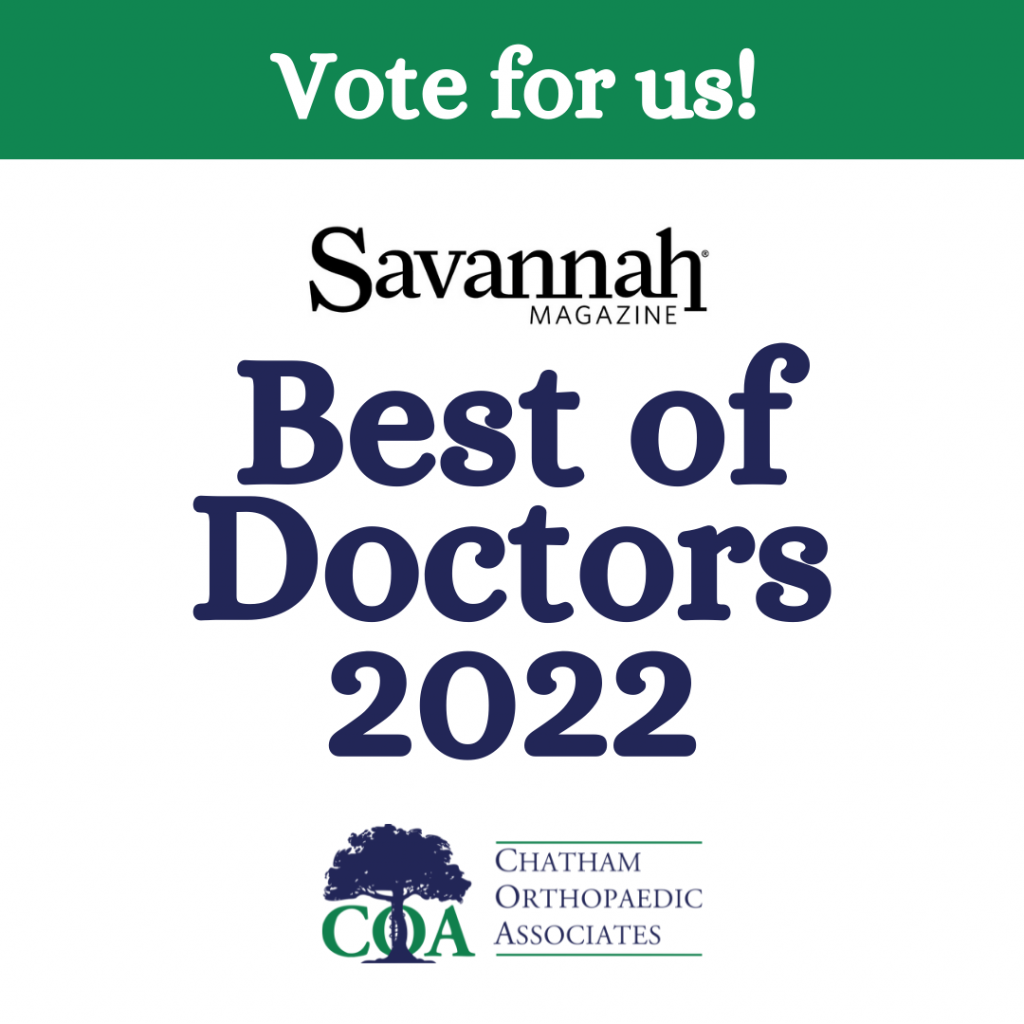 It's that time of year again! Voting is now open for Best of Doctors 2022, presented by Savannah Magazine!
We would be honored for you to vote for your favorite Chatham Orthopaedic Associates professional in the following categories:
Best Occupational Therapist
Best Orthopaedic Surgeon: Foot and Ankle; Hand and Wrist; Hip and Knee; Shoulder and Elbow; Spine
Best Osteopathic Physician
Best Pain Management/Management Specialist
Best Pediatric Specialist
Best Physical Therapist
Best Physician Assistant
Don't forget to also vote for Chatham Orthopaedic Associates as "Best Outpatient Therapy Clinic" and our Express Ortho Urgent Care Clinic as "Best Urgent/Immediate-Care Medical Clinic."
Click here to vote today. Voting closes April 11, 2022.