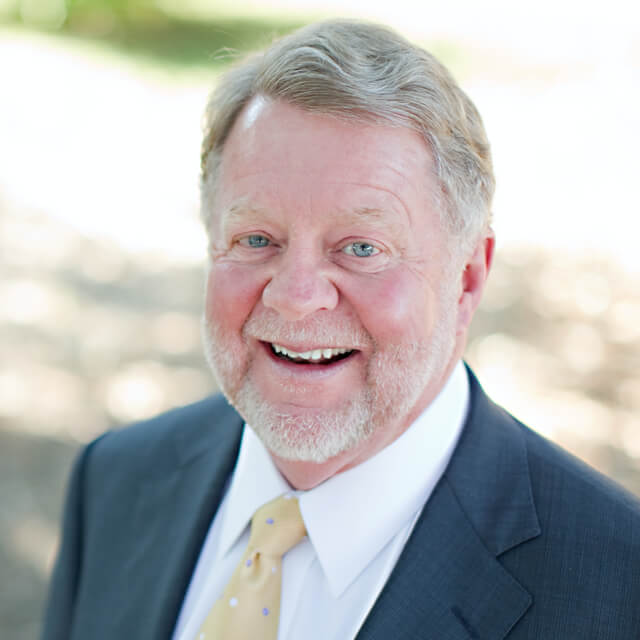 Spencer M. Wheeler, M.D.
Spencer M. Wheeler, M.D. graduated from the University of Georgia before receiving his medical degree from the Medical College of Georgia. Dr. Wheeler then attended the University of Florida where he completed his internship and residency in Orthopaedic Surgery. He has also completed two Sports Medicine fellowships after residency. His fellowships were at Union Memorial Hospital in Baltimore, Maryland and at North Sydney Orthopaedic and Sports Medicine Centre in Sydney, Australia.
Dr. Wheeler has been intimately involved in local, state, national and international Sports Medicine, including the 1996 Olympic Games and 7 World Championship events. He has served as team physician for Armstrong Atlantic State University for 18 years and at Savannah College of Art and Design for 16 years. He continues to treat many Olympic and professional athletes, as well as "weekend warriors." Dr. Wheeler specializes in arthroscopy of the knee and shoulder, but also continues to treat general orthopaedic problems.
Education & Certifications
Undergraduate
Armstrong State University
Savannah, Georgia
University of Georgia
Athens, Georgia
Graduate
Medical College of Georgia
Augusta, Georgia
Internship
University of Florida
Jacksonville, Florida
Residency
University of Florida
Jacksonville, Florida
Fellowship
Sports Medicine - Union Memorial Hospital
Baltimore, Maryland
Sports Medicine - North Sydney Orthopaedic and Sports Medicine Centre
Sydney, Australia
Board-Certified
American Board of Orthopaedic Surgery
Professional Accomplishments
Team Physician for multiple athletic teams in Jacksonville, Florida – 1985–1990
Team Physician for Baltimore Orioles – 1990
Head Team Physician for Armstrong State University Athletic Program – 1991–2010
Head Team Physician for 14 Greater Savannah Area public and private high schools – 1991–present
Head Team Physician for Savannah Rug Rats Professional Indoor Soccer Team – 1998–2000
Head Team Physician for Savannah College of Art and Design – 1995 – present
Director and Head Physician, Savannah Sports Medicine – 1991–1993; Candler Sports Medicine – 1993–2000; and Memorial Sports Medicine – 2000–2021
Head Team Physician, USA Weightlifting – 1992–2002
Team Physician, Olympic Training Center, Colorado Springs – 1994, 1996
Medical Director, Savannah Olympic Sailing Venue – 1995–1996
Team Physician, 1996 Olympic Games, in charge of World Congress Center venue
Team Physician at 7 world championships, 2 Olympic games, 14 national championships, 2 Pan-American Games and 2 World Masters games
Faculty Member, Mercer Medical School – 2005–present
Affiliate Graduate Faculty Member, Virginia Commonwealth University – 2015
Greater Savannah Athletic Hall of Fame – 2018
Head Team Physician, Men's and Women's National Wheelchair Basketball Paralympic Teams – 2013–2022; Consulting Team Physician – 2022-present
Professional Affiliations
American Medical Association
American Board of Orthopaedic Surgery
American Academy of Orthopaedic Surgery
Arthroscopy Association of North America
Southern Medical Association
Georgia Orthopaedic Society
McCue Sports Medicine Society
Awards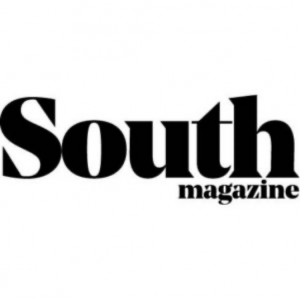 2021-2022: South's Greatest Doctors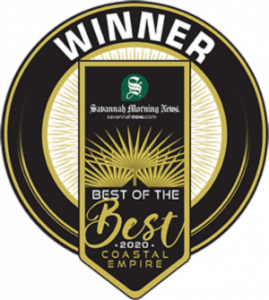 2020 Best Orthopedist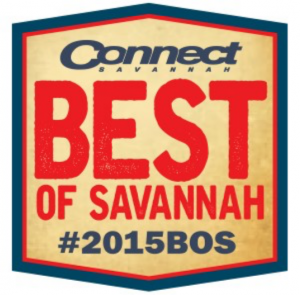 2015 Best Orthopedist
University of Georgia School of Pharmacy Waters Award for Outstanding Senior Student – 1978
University of Georgia School of Pharmacy Bristol Award for Outstanding Achievement and Personal Contribution to the School of Pharmacy – 1978
Commencement Speaker, UGA School of Pharmacy Class of 1978 Graduation
Savannah Magazine "Best Orthopaedist" – 2012, 2014
Armstrong Athletic Hall of Fame – 2002
Greater Savannah Athletic Hall of Fame – M. A. Spellman Award – 2018
Physician Assistants